National Implementation
The Security Council Resolution 1325 National Action Plan Initiative (NAP Initiative) is an ongoing project of PeaceWomen, which aims to provide a comparative analysis of individual country NAPs and Regional Action Plans, and a summary of key content and process information.
The NAP initiative is a web based platform developed for use by governmental and nongovernmental alike, seeking to develop, evaluate or revise existing NAP's.
In the NAP Initiative you can view summaries of individual countries and regions, or search content by thematic area. You can also find NAP resources and learn more about what National Action Plans are.
*Image below kindly provided by Global Gender Program, Elliott School, George Washington University
CLICK ON THE IMAGE TO GO TO INTERACTIVE MAP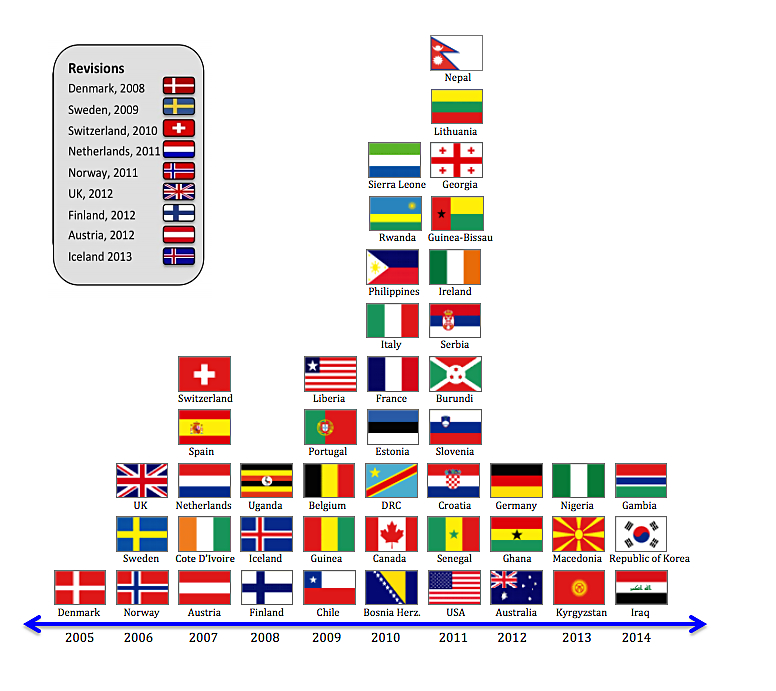 PLEASE NOTE we are currently undergoing some changes to our NAP Theme section. We apologize for any inconsistencies that may appear while we work to provide a more comprehensive and clear NAP analysis for you.
| Country/Region Index | Thematic Index |
| --- | --- |
| | |
| | |