Women's International League for Peace and Freedom (WILPF)
Report on Commitment Initiative Review 2011
by WILPF working group on 1325, by WILPF national sections and PeaceWomen Project of WILPF.
Summary:
One year after the 10th anniversary of UN Security Council Resolution 1325 (SCR 1325) and the launch of the Commitments Initiative, the Women's International League for Peace and Freedom (WILPF), has reviewed progress and gaps relating to these "so-called commitments". We selected 16 WILPF sections from different regions to participate in this review process. Participating WILPF sections are: WILPF- Australia; Colombia; Costa Rica; Denmark; DRC; Finland; Germany; India; Netherlands; Nigeria; Norway; New Zealand; Spain; Sweden; United Kingdom; and United States.
The review found that the majority of commitments made last year were neither concrete nor time-bound as anticipated by the civil society. From those commitments reviewed, the majority remained unrealized by the Member State. Out of the 16 evaluations, 11 stated that the commitments were only partially completed and two reported advanced progress on implementation. Three WILPF sections reported no progress. The majority of these failures were due to a reported lack of political will and/or resources, failure to prioritize action on implementation early enough and the unsuitability of the initial commitments. Despite the lack of follow-up and follow-through prevalent among States, we did see some good examples of how the commitment initiative was able to provoke action by civil society to achieve results. The review by WILPF sections also resulted in the emergence of priority WILPF themes and trends and analysis on broader SCR 1325 implementation.

To mark the 10th anniversary of SCR 1325 last October 2010, Member States made commitments at two events: firstly at a high-level commitment conference on the sidelines of the General Assembly (September 25, 2010) and then in the chambers of the UN Security Council at the annual open debate (October 26, 2010). Acutely aware of the broad nature of SCR 1325 and the time involved in integrating it as a policy instrument into national, international and intergovernmental (UN, EU) frameworks the challenge set for Stat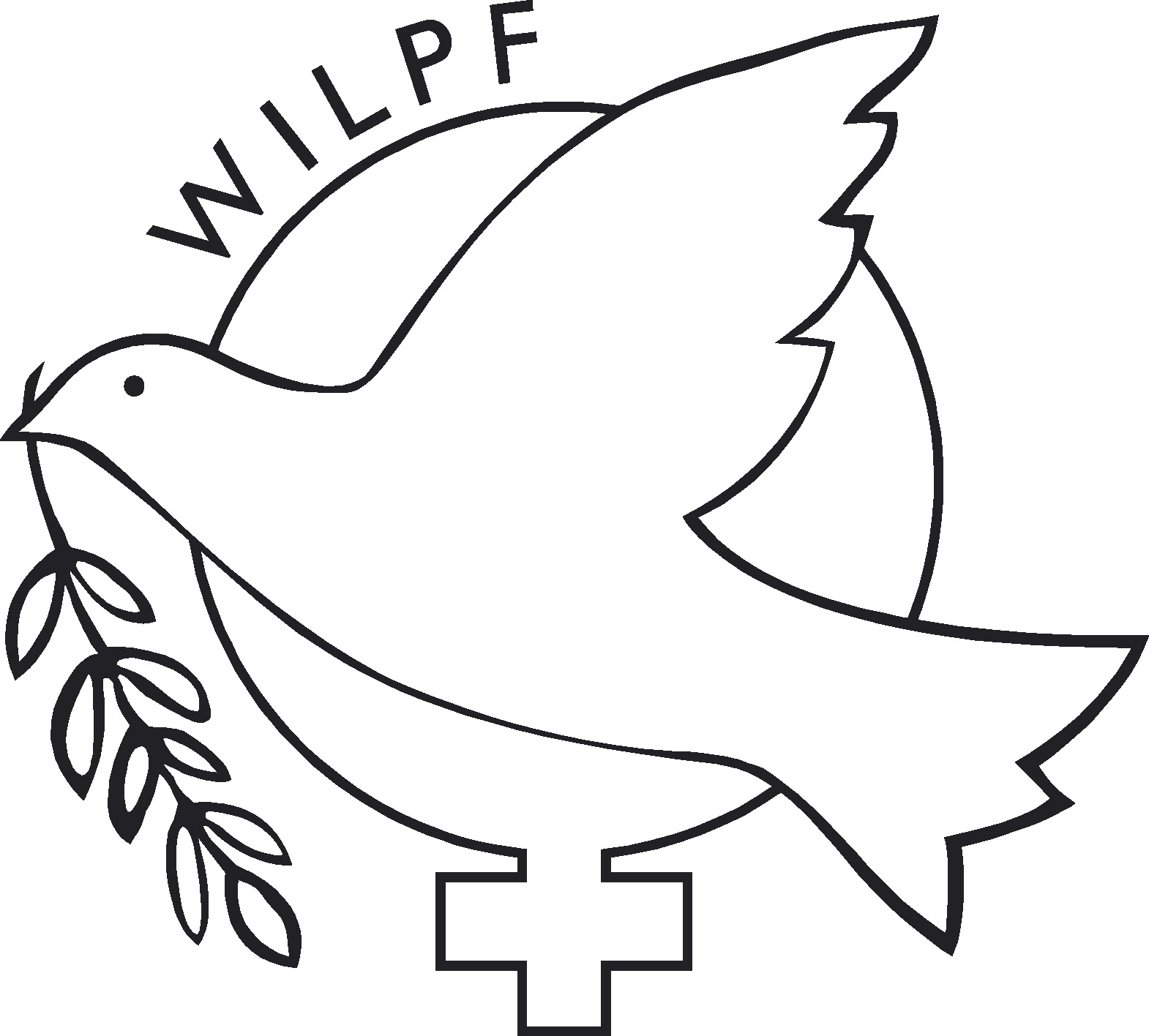 es was to formulate and implement Specific, Measurable, Achievable, Relevant and Time-bound (SMART) commitments relevant to SCR1325.
Our organization, WILPF, worked for the adoption of a holistic SCR 1325 in 2000 and has monitored and pushed for implementation since then. In addition to our work at the international level, WILPF sections around the world have used SCR 1325 as a tool to advance women's rights and peace in their own countries. WILPF welcomed this commitment initiative to advance from words to action. PeaceWomen, the Women, Peace and Security project of WILPF, agreed to host commitments on a peacewomen.org "Commitment Database" which would function as a tracking and monitoring tool.
Seven of the reviewed countries have SCR 1325 National Action Plans (NAPs), and others are active in WILPF's 1325 working group. This review does not evaluate existing NAPs. WILPF underlines that NAPs have the potential of being an effective tool for the implementation of the spirit of UNSCR 1325 only if a comprehensive process is undertaken and as long as it is recognized as a means to an end rather than an end in and of themselves. WILPF recently adopted a Resolution on NAPs setting out WILPF position and calling for National Plans to have an increased focus on the prevention of conflict, including regulation of arms trade and disarmament to fully remedy violations of women's human rights in conflict.
One year on however, WILPF remained unsatisfied with action on commitments and so decided to review the "so-called commitments". Accordingly, a review process focusing on 2 particular aspects was instigated: Firstly: Did our Governments meet the challenge they made to make SMART commitments? Secondly: one year later, have our Governments kept their commitment to us?
1. Meeting the challenge:
From the review, it is clear that many States announced commitments that were neither "SMART" nor achievable in the short-term. Member States simply did not adequately respond to the challenge they set for the 10th anniversary. The majority of States took the easy option of making general references or non-time bound promises, resulting in commitments unable to make the leap from rhetoric to action. Two such examples were, France and Palestine, with France choosing to commit solely to implementing their NAP without devising any time-bound commitments and Palestine who simply referenced their commitment to make "progress on implementation of SCR 1325" without any specific or measurable targets.
Although the overall picture was not good, several Member States did come forward last October with SMART commitments relating to aspects of National Action Plans, such as funding and support for UN Women, combating sexual violence, gender-training, and support for participation of women in peace processes. Noteworthy examples included: Austria, Finland, Nepal, Norway, the U.S, and Uganda. A great surprise also came in the form of U.S. Secretary of State Hilary Clinton's announcement of the US commitment to develop a National Action Plan (NAP) on Women, Peace and Security, and in addition the allocation of 44 million to SCR 1325 implementation.
2. Keeping the commitment:

In the review process, WILPF sections examined progress, or the lack thereof, made by their respective States on commitments. From the 16 evaluations, 11 stated that the commitments were not fully realized and that there was only partial completion. Three WILPF sections reported no progress.
Those of serious concern included the reviews by WILPF sections in the Democratic Republic of Congo, Colombia, New Zealand and Germany who reported that to their knowledge no progress had been made on their Government's respective commitments. They cited lack of political will and resources as the main barriers.
WILPF sections of Australia, Spain, India, Nigeria and the UK reported partial action on their country's commitments with some positive developments and certain good initiatives being carried out. WILPF in Switzerland, Costa Rica, Sweden and Norway also asserted that although their Governments had made some moves, progress had been slow due to a lack of political will and poor allocation of resources.
Australia, for example, referenced certain advances towards realizing their commitment. Australia's commitment included the formulation of a National Action Plan (NAP) and nomination of a Global Ambassador for Women and Girls in Australia. Unfortunately however, the NAP was only released in draft form as of October 2011.
Despite the lack of follow-up and follow-through by a majority of States, some good examples were seen of how the commitment initiative was able to provoke action by civil society to achieve results. One such example was the US where civil society undertook to follow-up on the US commitment to develop a National Action Plan (NAP) on Women, Peace and Security. Accordingly, WILPF-US developed a campaign, a petition, a white paper and nation-wide consultations on the need for both domestic and international application of the NAP. One year on, although there is not yet an official draft NAP released, WILPF welcomes the participation of the State Department in historic civil society consultations. WILPF is currently pushing to change the NAP development process to make it more holistic, more multidimensional, and more relevant, and more inclusive of the input from U.S. women (outside of the NY and DC beltway that was largely policy based).
Overall, the best results in terms of both progress on and realization of commitments were reported by WILPF Netherlands and Finland. Two examples from WILPF-Netherlands were; the stated, "open and transparent collaboration between representatives of the Ministry of Foreign Affairs and civil society" on the formulation of the second Dutch NAP, and the more specified focus of NAP II, which prioritizes the strengthening of leadership and women's political participation in Afghanistan, Colombia, DR Congo, Sudan, Burundi and the MENA region (Middle East and Northern Africa). Similarly, Finland is collaborating with the civil society on updating the Finnish NAP, and 1325-twinning projects are under way with three different countries. On the other hand, the training given to peacekeepers has not improved.
The review by WILPF sections also resulted in the emergence of certain trends including the disproportionate focus of Governments on women as victims instead of as agents of change. This tendency was highlighted by many WILPF sections (most notably the UK, Sweden, Norway and Australia) who subsequently called for a greater policy focus on women as peacebuilders and their role in conflict prevention. These statements were reinforced by findings of the Costa Rican and Colombian sections, whose countries have seen increases in the representation of women in the armed and police forces, but almost no progress on improving women's involvement in politics, peacebuilding and negotiations.
Also emerging from the review was the lack of linkage at a national level between possession of small arms and gendered violence, as mentioned by WILPF Costa Rica and Sweden. Similarly, these two countries outlined the need to introduce a gender perspective on the proliferation of domestic violence.
Another common theme was the lack of a coherent and comprehensive plan for implementation, with all WILPF sections calling for better funding, more resources and a clear and transparent budget. Noteworthy mention was also made of the need for better training, education and advocacy in order to improve the awareness and sensitivity of the general public to the importance of women's empowerment. Here, both Germany and Norway highlighted the lack of awareness of boarder civil society and the general public about SCR1325. Almost all participating WILPF sections emphasized the need for better coordination between Government, NGOs and CSOs in relation to the development and achievement of commitments.
____________
See further on www.peacewomen.org
Report coordinated by:
Maria Butler (PeaceWomen Project Director) and Dominique Lardner (PeaceWomen intern 2011)