About 16 days
16 Days of Action against Gender Violence is a annual global campaign initiated by the Center for Women's Global Leadership (CWGL). In 2011 the campaign took place between November 25th to December 10th, 2011
Like the 16 Days Campaign, WILPF's aims and objectives are to bring together women of different political beliefs and philosophies who are united in their determination to study, make known and help abolish the causes and legitimizations of war: in particular, militarism and patriarchy.
Please see attached summary for full details of WILPF's participation in the 2011 16 Days campaign
WILPF and 16 Days 2011
WILPF's mission, values and strategy were particularly related to this year's 16 Days Campaign theme of, "From Peace in the Home to Peace in the World: Let's Challenge Militarism and End Violence Against Women!"
Blow the Whistle to Redefine Security!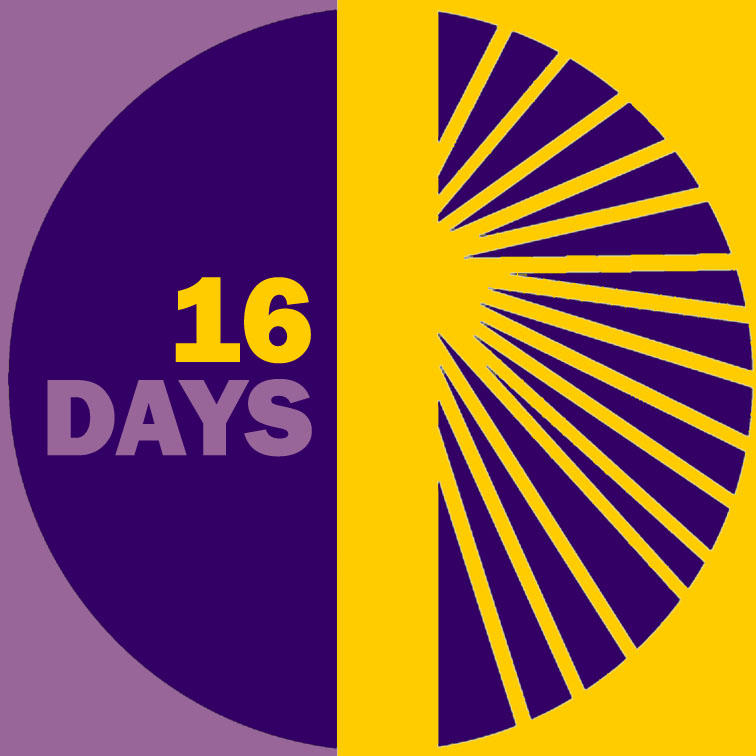 National Sections: completed actions
In 2011 the WILPF 16 days for action Campaign centered around the slogan: "Blow the Whistle to Redefine Security", with 17 WILPF national sections around the world (in all regions) taking part in the campaign.
Given the direct link between that year's 16 Days theme and WILPF's work and vision, commitment and participation in the 2011 campaign was incredibly powerful. From Kinshasa to Geneva to Bogotá, WILPF sections successfully organized and participated in a variety of inspiring and strategic activities, all uniting to "challenge militarism and violence against women at home and during conflict".
Some actions carried out included;
DRC: Public education seminars were carried out in 4 provinces of the DRC, (in each of the WILPF branch locations) and included outreach activities focusing on the upcoming election and promoting women's participation. WILPF DRC also held seminars addressing SCR 1325, and provided education on the linkage between violence against women and violence in society. Here, participants were given the opportunity to exchange comments with women political candidates.
Colombia: WILPF Colombia carried out three large campaigns around the country, the first of these being a march with the message "multiplying our voices for the right of women to live a life free of violence" carried out in Bolivar province to kick off the campaign on the 25th.
Another initiative held was META-"PUERTA A PUERTA": A seminar by women leaders informing the community about the importance of saying 'No' to violence against women. A Pedagogical meeting and took place in Villavicencio November 18th with women inviting their husbands and sons to participate in a game "women free of violences".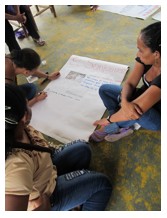 Bolívar province - A Gallery "Women building peace" and the workshop "alternative medias of communication" were held in San Jacinto and San Juan.
In addition, a Workshop of women and violence was organised with the Women Roundtable of Cartagena and Bolíva for the 2nd of December in Cartagena.
BOGOTÁ witnessed both the Gallery and an event supporting communications and participation as part of the XII Feminist Meeting of Latinamerica and Carribean (23-26 November).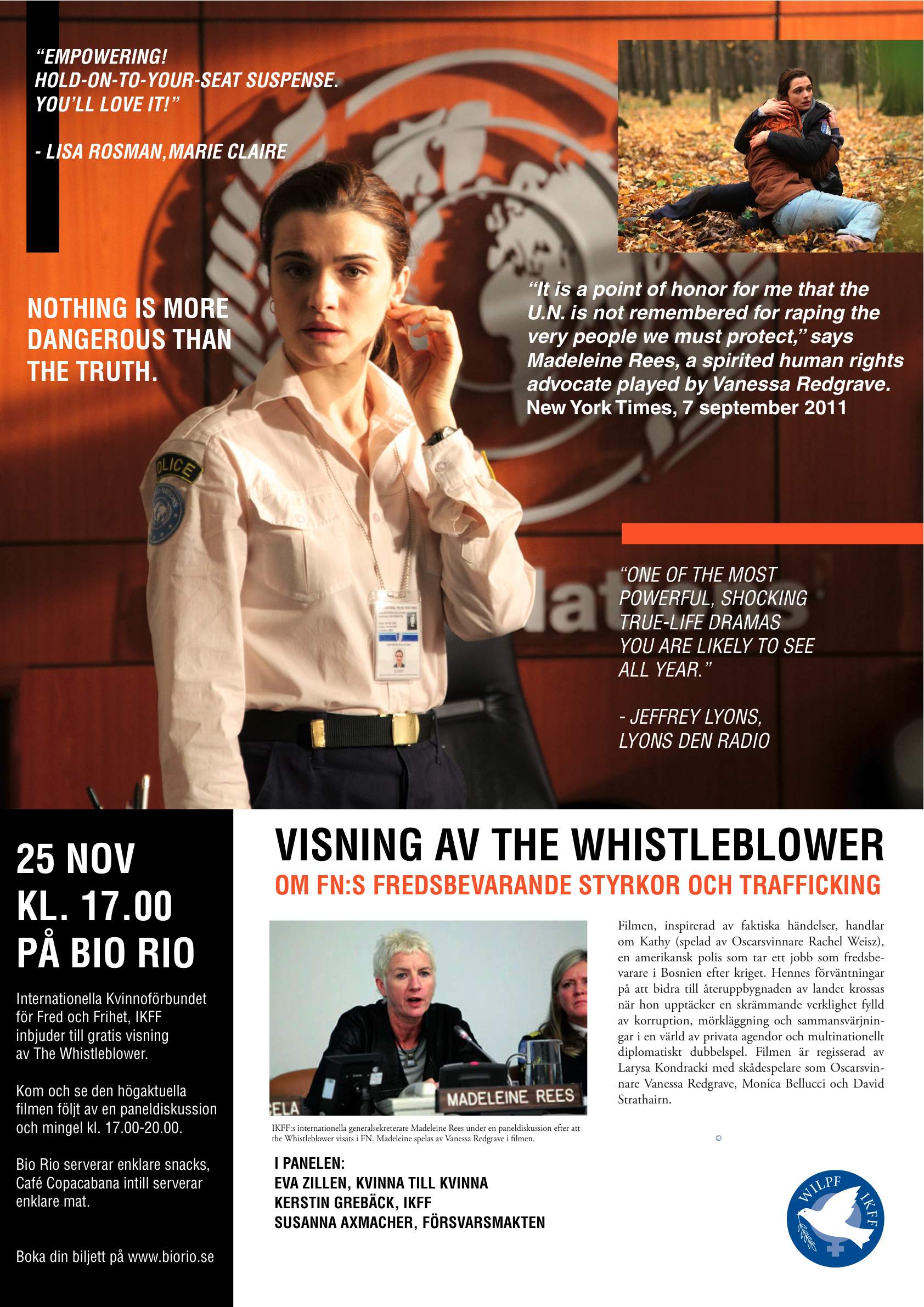 Sweden: In Sweden a screening of the Whistleblower was held on the 25th of November, with a seminar on Impunity to taking place the 5th of December.
Switzerland: In cooperation (for the 5th time) with INCOMINDIOS a human-rights organisation for indigenous peoples WILPF International ran an awareness-raising stand on Nov. 26 in the old town city centre of Zurich. In addition, Swiss WILPF collaborated with the Feminist Peace organisation CFD on their 16 days project, an interactive radio show, which invited activists to join in and confuse passers-by with moves and statements on "stop the violence". Here, WILPF Switzerland distributed information on the campaign, explained about the link of violence, weapon of war and indigenous women at the stand. WILPF also handed out invitations to people, inviting them to come along for a screening of a film-matinée on women in Burkina Faso, to be held on human rights day (Dec. 10).
"Every second murder of a women is committed by the partner or family member of the victim".
Geneva/International office: WILPF international held a 2 day conference in Geneva December 1st and 2nd. The aim of this two-day conference was to bring together experts from different aspects of international law to discuss new strategies and advocacy opportunities to advance the protection and promotion of human rights. The conference involved discussions on how different legal instruments fail to interconnect.
UK: The UK Section of WILPF convened a conference on Violence Against Women in Peace and War in Leicester on the 26th and participated in Reclaim the Night in London; and in the Autumn Seminar: Challenge Militarism held by the Amnesty Human Rights Action Centre on the 3rd of December.
India: The Indian 16 days campaign was focused on fighting to retain section 498-A of Indian Penal Code, which provides protection and due process for women who have been victims of interfamilial violence. Events held included the presentation of a study on judgments on 498-A to lawyers, researchers and activists, seminars on strategies to end of violence against women held at various colleges in Gujarat. A highlight was the joint meeting of WILPF and the Gujarat Andolan which took place on the 10th of December.
Nigeria: The Nigerian section of WILPF ran a seminar on Women peace and security from the Nigerian perspective. This seminar saw 75 participants take part and focused on the total picture of peace and security, what it means to the average Nigerian woman, the role of Nigeria's diverse culture in relation to 1325 and how it can be effectively used to promote and protect the rights of women.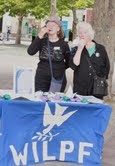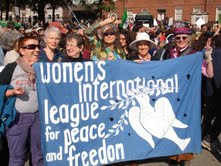 USA: U.S.WILPF members organized a whistle blowing demonstration at City Hall Park, Burlington, Vermont. The campaign also saw a screening of the "Whistleblower" film in Burlington and finally, participants were encouraged to complete WILPF's online Call to Action survey.
Pakistan: The Pakistan section of WILPF developed a series of initiatives for the 16 days campaign, which saw them hold an event for every day of the campaign. Some of the highlights included participation on November 25 in a joint event, hosted by UNWomen in Islamabad to inaugurate the 16 days campaign, a visit to a women's IDP camp near Peshawar on November 28, a session with local police on EVAW held on the 6th of December, the running of a seminar to demand inclusion of women in District Peace Committees on December 7th and finally a Press Briefing on 10 December to highlight the work of WILPF and that of the 2011 Nobel Peace Prize recipients.

Full Details of their campaign are attached above.

Australia: The Australian section of WILPF ran activities in both Queensland and Tasmania. On Friday 25 November WILPF Queensland, in conjunction with Amnesty International and Believing Women for a Culture of Peace, held a commemorative event at Reddecliff Place, Brisbane, which saw the Performers for Peace perform 'Blue Silk Dreaming' and 'Emma Miller'. Again in Queensland, on Saturday 26 November a whistleblowing activity took place in in Reddecliff Place.
In Tasmania, on December 8 WILPF Tasmania hosted an event (as part of HUman Rights Week events) with guest speakers and Women-song - "so we could also emphasize Whistle-blowers at this".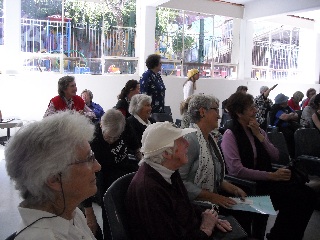 In Garema Place on Friday 9 December, WILPF Canberra took it upon themselves to 'Blow the Whistle' on military spending activity, and to raise awareness on issues related to military spending and to peace-focused alternatives.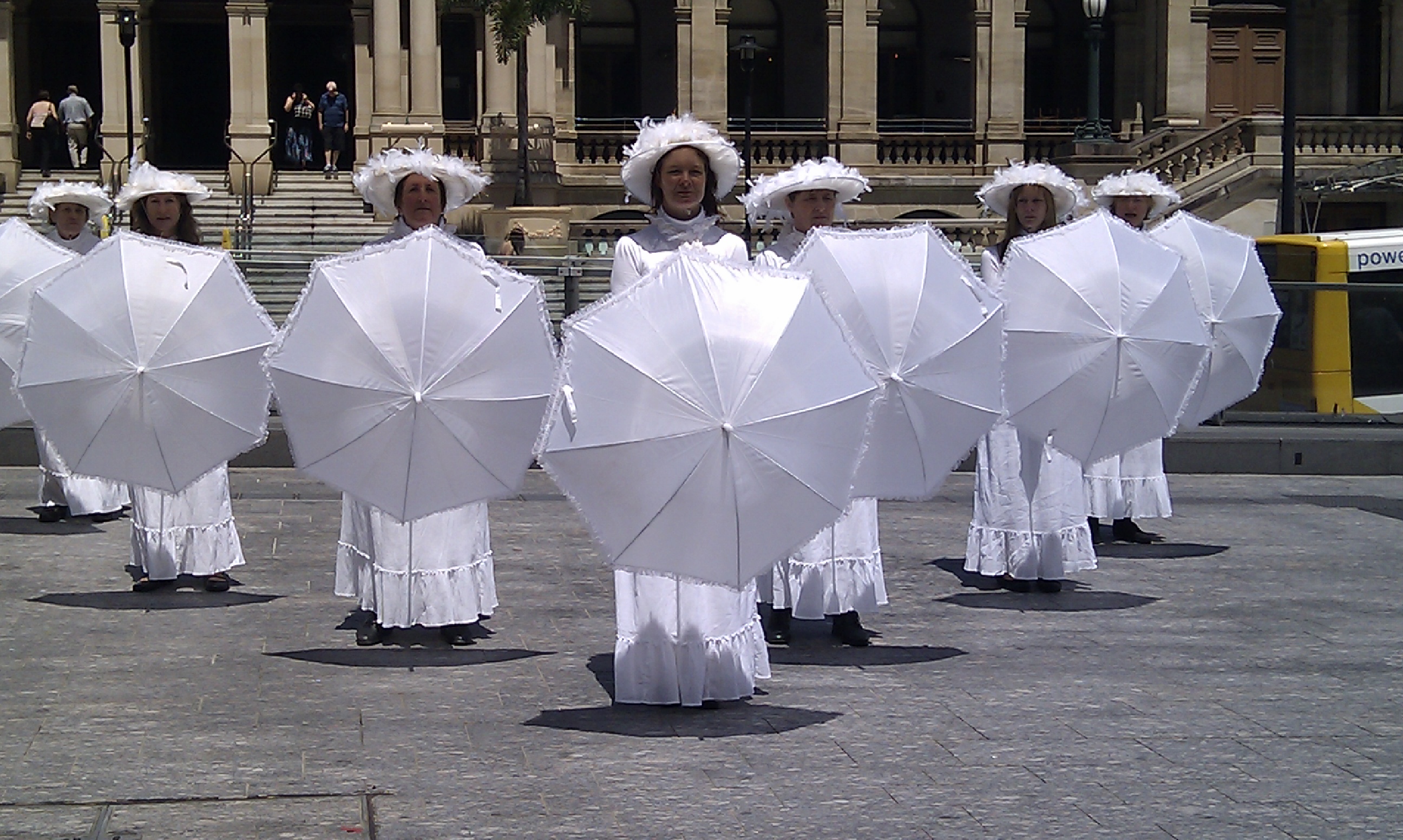 Costa Rica: The Costan Rican section of WILPF presented a theater play, incorporating audience participation and discussion of issues of domestic violence and solutions. The theater will be played in Alajuelita, in a southern/ outskirt area of San Jose.

Nepal: WILPF Nepal convened a seminar on the 10th of December focusing on 1325 implementation and moving forward in the national context.
Germany: Although not technically a 16 days event given its earlier date, Germany contributed to the campaign by screening a film directed by author and filmmaker Inge Bell on women trafficking ""Mädchen/ girls, Frauen/women und Krieg/war - Das Risiko weiblich zu sein/the risk to be a women!" in Munich on the 21st of November. In addition, as part of the 16 days WILPF Germany, in conjunction with the BÜNDNIS 1325 (an alliance of women's and peace organisations, research institutes and political foundations) screened "Pray the devil back to hell" and on December 10th moderated a discussion with different representatives of the BÜNDNIS 1325 in Berlin.
More information at: http://www.wilpf.de/aktuelles/veranstaltungen/index.html
Mexico: WILPF Mexico ran an activity focused on disseminating both the goals of WILPF and on how to provide rights education to women as well as information on mechanisms available to ensure protection of these rights. This event was supported by and organised in collaboration with the State Government of Puebla and several civil society associations.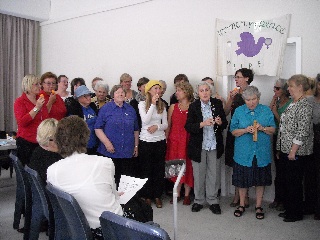 Finland: WILPF Finland held a screening of the "Whistleblower" in Naisasialiitto Unioni, Bulevardi 11 A 1, Helsinki at 6pm on the 5th of December.
Denmark: WILPF Denmark organised the 'decorating' of 'inner Copenhagen' with posters on Violence Against Women. This initiative also saw the handing out of leaflets on VAW on November 25th as part of International Day to Eliminate Violence Women. in addition, WILPF Denmark participated in a exhibition/ reception on violence against women being held by the umbrella organisation, Women in Development.
Scotland: The Scottish branch of WILPF UK was in the Scottish Parliament public gallery on the eve of the 16 days, wearing green scarves to support women's rights in Afghanistan. As a kickstarter to the 16 Days of Action all MSPs were presented with scarves. Other activities carried out by WILPF in Scotland included, the operation of street stalls, which saw green scarve wearing WILPF members providing information on the 16 days campaign and the fight to achieve rights for women in Afghanistan.
Please see attached pdf for a full summary of 16 Days events carried out by WILPF UK, Scotland.

Further Information and WILPF resources

- WILPF information sheet on Military Spending including the Take Action Kit
- Review the 16 Days Campaign website and Take Action Kit
- Read WILPFs "You get what you pay for"
- War Calculator
- WILPF Security what is it?
- Research SIPRI Data on military spending
- Show the Movie "The Whistleblower" (if you need help to find the movie please contact your distributors or send an email to whistleblower@wilpf.ch)
- View the interview with Madeleine Rees when she is discussing the movie

WILPF and 16 Days 2010
"The amount that the world spends on the military during one year is equal to the regular budget of the UN for 800 years ..."
We researched, compiled, and calculated data on governments' military versus social services spending in 16 WILPF countries – i.e. "You Get What You Pay For." We prepared expenditure summary estimating what a national government has spent on militarization versus social services/development assistant. We saw the extent of military expenditures per country versus an amount that has been cut or not prioritized in the national budget. With these 16 examples of countries spending enormous amounts of money every year on militarism, it is clear that a shift in priorities is necessary in order to achieve sustainable development, gender equality and peace. In 2008, the total world expenditure on militarism reached 1 464 billion dollars, or 4 billion dollars per day. The same amount could cover the budget for 2928 years of the new UN women 's agency, 700 years of the UN regular budget, and over 24 years of the additional foreign aid required to reach the Millennium Development Goals by 2015.
What would you invest in? You get what you pay for!