PeaceWomen Speak LOCAL Campaign
Call for Translation of SCR 1325 and SCR 1820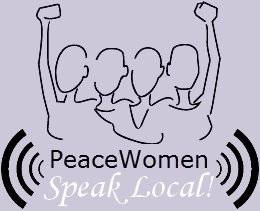 Have 1325 and 1820 been translated in your language?
If your language is missing a translation, help this initiative and make it happen.
For more information on translating with this initiative, please click here.
If your language does have a translation, we are now accepting translations for resolutions 1888, 1889 and 1960.
Things to Note
The translation and dissemination of SCR 1325 and SCR 1820 and it's following resolutions are important tools to promote local ownership and women's participation in conflict prevention, protection and peace-building.
Use the Translating Tip Sheet for guidance on translating these resolutions.
Translations are done on a voluntary basics.
Your work will be acknowledged on our site.
If you have any questions or suggestions regarding translations, or if you would like to submit a translation to us, please e-mail us at translations@peacewomen.org.